Patrick Heron (1920-1999),

Three Squares (Ceruleum, Naples, Ochre) in Yellow: February, 1960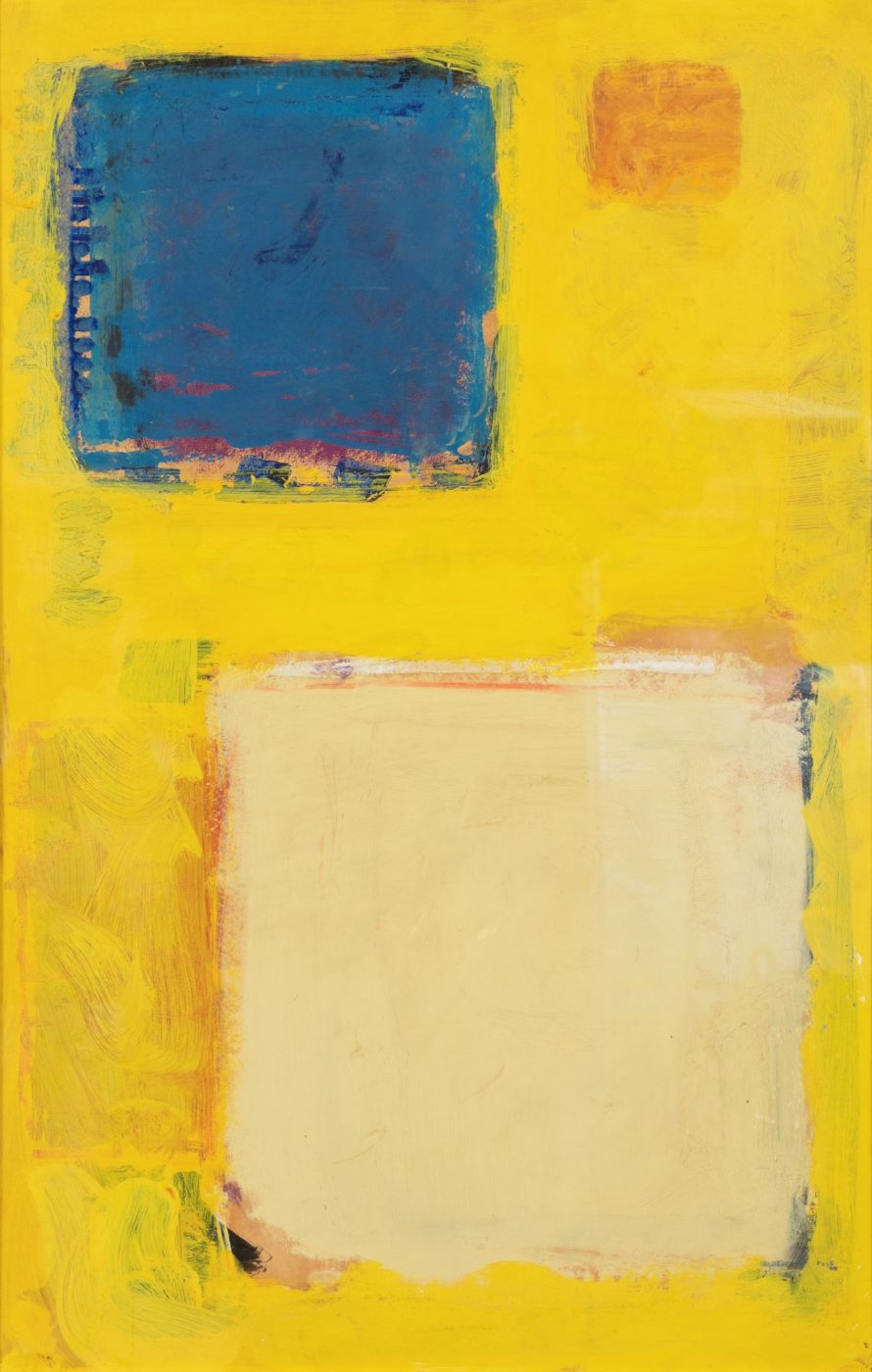 Oil on paper laid down on hardboard
27½ x 17 1/2 in (70.5 x 44 .5 cm)

Collections: Waddington Galleries April 1960 when acquired by a private collector, New York; Christies, London June 11, 1992 (43); Waddington Galleries,2008 when acquired by Dr Patrick Cooney ,Dublin

We are grateful to Andrew Wilson, editor of The Patrick Heron Catalogue Raisonne, for confirming the provenance of this work. This is one of the relatively few Heron oils on paper. They all date to the late 50's and early 60's. They coincide with the artist's pioneering stripe paintings which caused a furore when exhibited at the Redfern in 1958 and this would have been one of the first works handled by the artist's new dealer The Waddington Galleries.
The exuberant colour demonstrates Heron's allegiance to Bonnard and Matisse and, of course, his knowledge of contemporary American abstract painting. Alan Bowness writes that Heron's work of this period is ''suffused with light and colour and full of positive life-enchanting qualities so free and so refreshing''.