Sir John Lavery, RA (1856-1941),

The Angler, 1911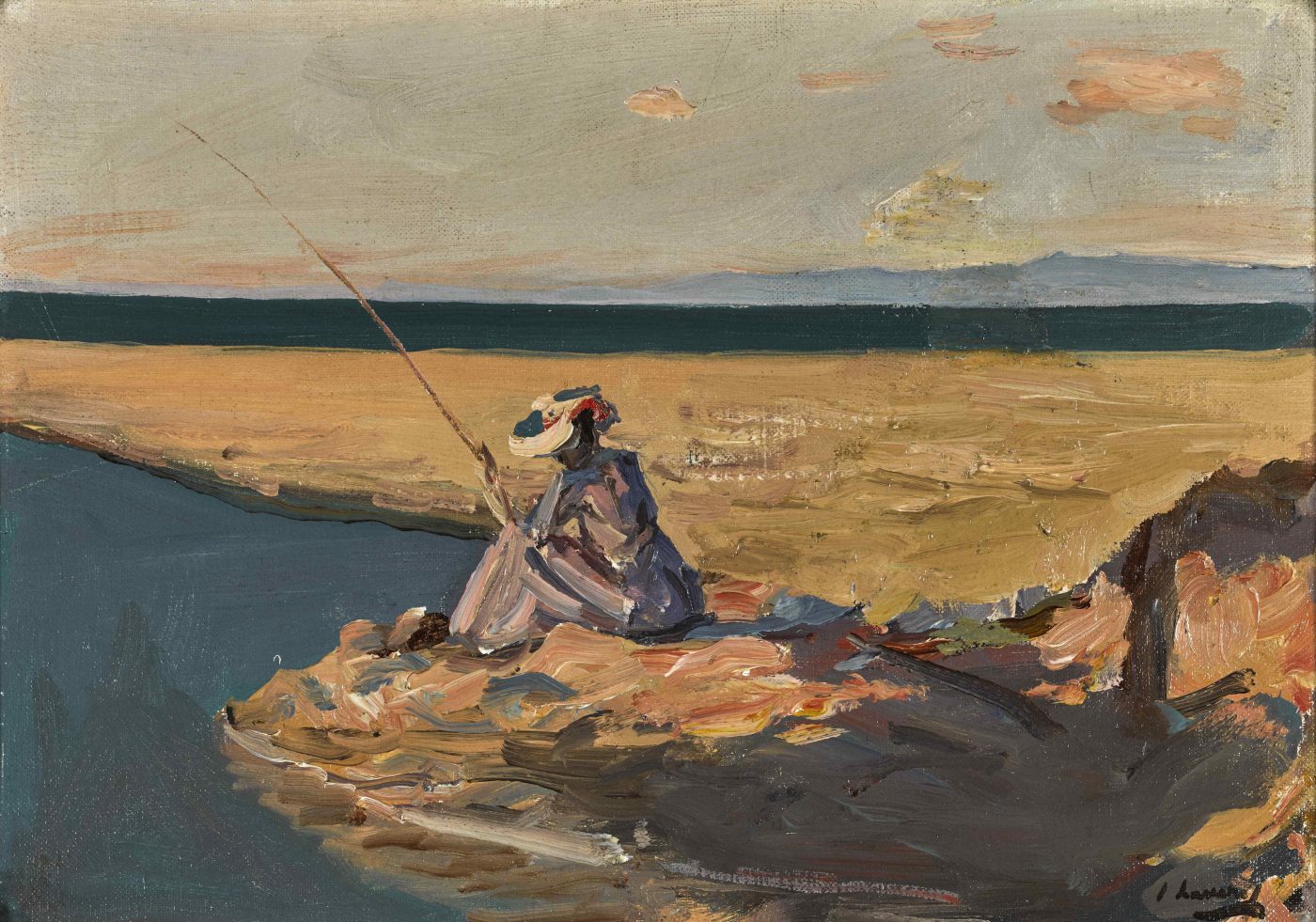 Oil on canvas board
10 x 14 in (25.4 x 35.5 cm)
Signed l.r.; also signed, titled and indistinctly dated verso 1911

Collections: Kennedy and Wolfenden, Belfast c. 1984; Private Collection, Dublin; Milmo-Penny Fine Art, Dublin c. 1999; de Veres, Dublin, 25 November 2003, lot 45; where purchased by the previous owner.

Lavery first went to Tangiers in 1891. He established a studio in the town twelve years later and made annual winter visits until the outbreak of the First World War

We are indebted to Professor Kenneth McConkey for identifying the probable location of the present painting as an area to the east of the Medina, where during winter rains a stream known as the 'Jews River' flowed into the sea. The site was popular with the artist's wife Hazel, her daughter Alice and Lavery's daughter Eileen. There are a number of delightful plein air studies of the family done at this time.