Charles Oakley (1925-2008),

A steam Train on a bridge, Manchester, c. 1950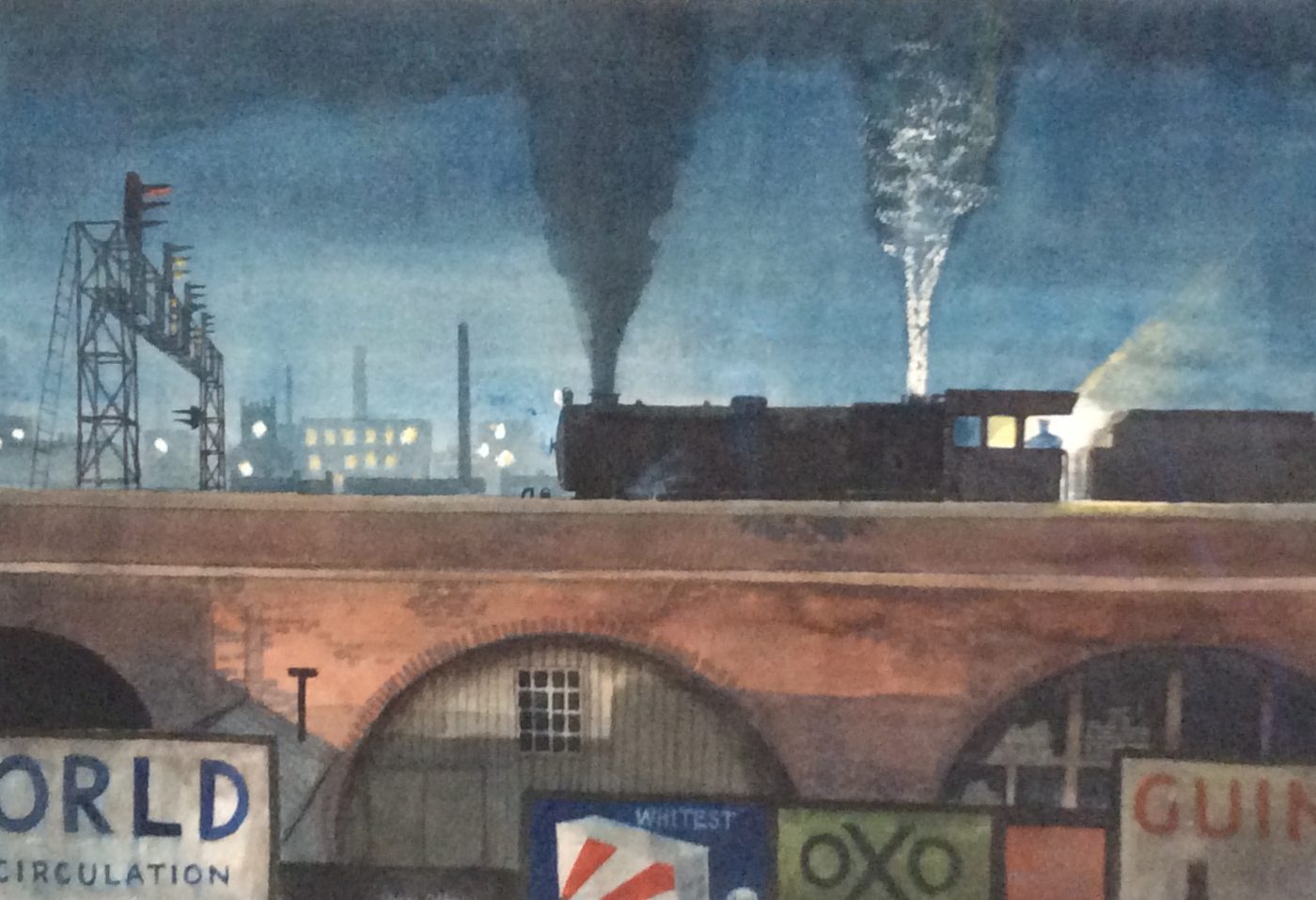 Watercolour and gouache
22 ½ x 15 in (56.5 x 38 cm)

Collections: The artist's family until the present day

Charles Oakley was brought up in a suburb of Manchester. After service in the War, he studied at the Slade from 1948-52, where he was taught by William Coldstream and fellow students included Euan Uglow and Michael Andrews. In 1952, Oakley won The Nettleship Award and the Wilson Steer Medal at the Slade for Northern Landscape (University College London, Museum).

Oakley's first solo exhibition in Manchester was opened by L.S. Lowry. Lowry bought a painting of a nude, which he subsequently donated to the Salford Art Gallery.