Richards was a Welsh painter, print maker and stage designer.
Ceri Richards (1903-2014),

Seated Costerwoman, c. 1942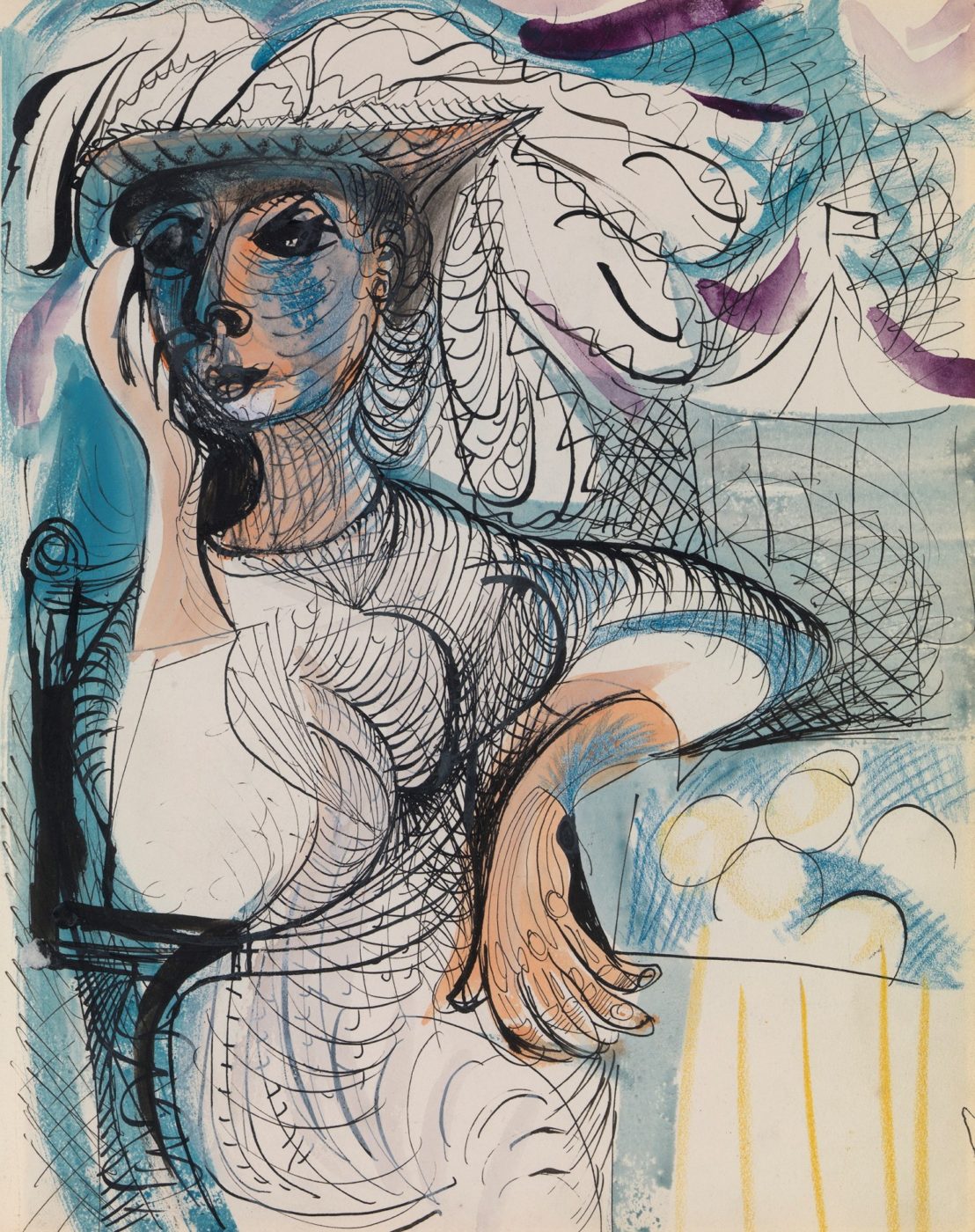 Ink, watercolour and pastel
12 x 9 3/8 in (30.5 x 23.8 cm)

Collection: The Artist's Estate until the present day

During the late 1930s, Richards always visited the annual Hampstead Heath fair, where he was mesmerised, in particular, by the flamboyant costumes and head gear of the East End Costermongers in their Pearly King and Queen outfits.

To his biographer the Costermongers "Seemed to the artist at once sinister, beautiful, demonic, erotically charged, comic, mundane, artificial and magically human". (Mel Gooding Ceri Richards, 2002, pp. 51-53).