Richards was a Welsh painter, print maker and stage designer.
Ceri Richards (1903-2014),

The Beekeeper, 1955-56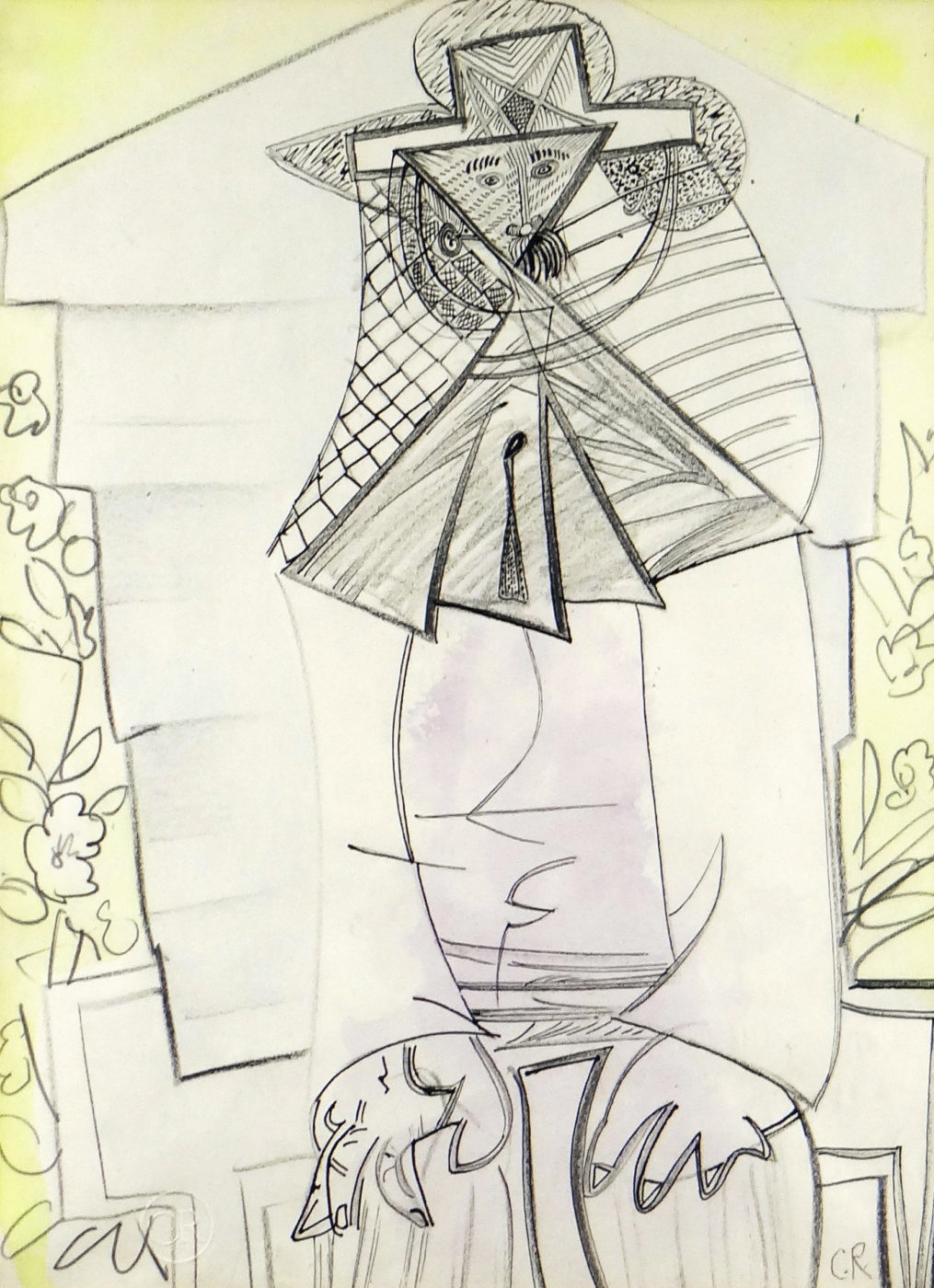 Pen, ink and wash
14 ¾ x 10 ¾ in (37.5 x 27 cm)
Signed with initials and studio stamped

Collection: Betty Evans, Cardiff

Richards made a series of drawings, oils and lithographs of Bee-keepers between 1955-56 fascinated by the complexity of the bee-keepers protective head gear. This drawing was formerly in the collection of Betty Evans, President of The Contemporary Art Society of Wales.